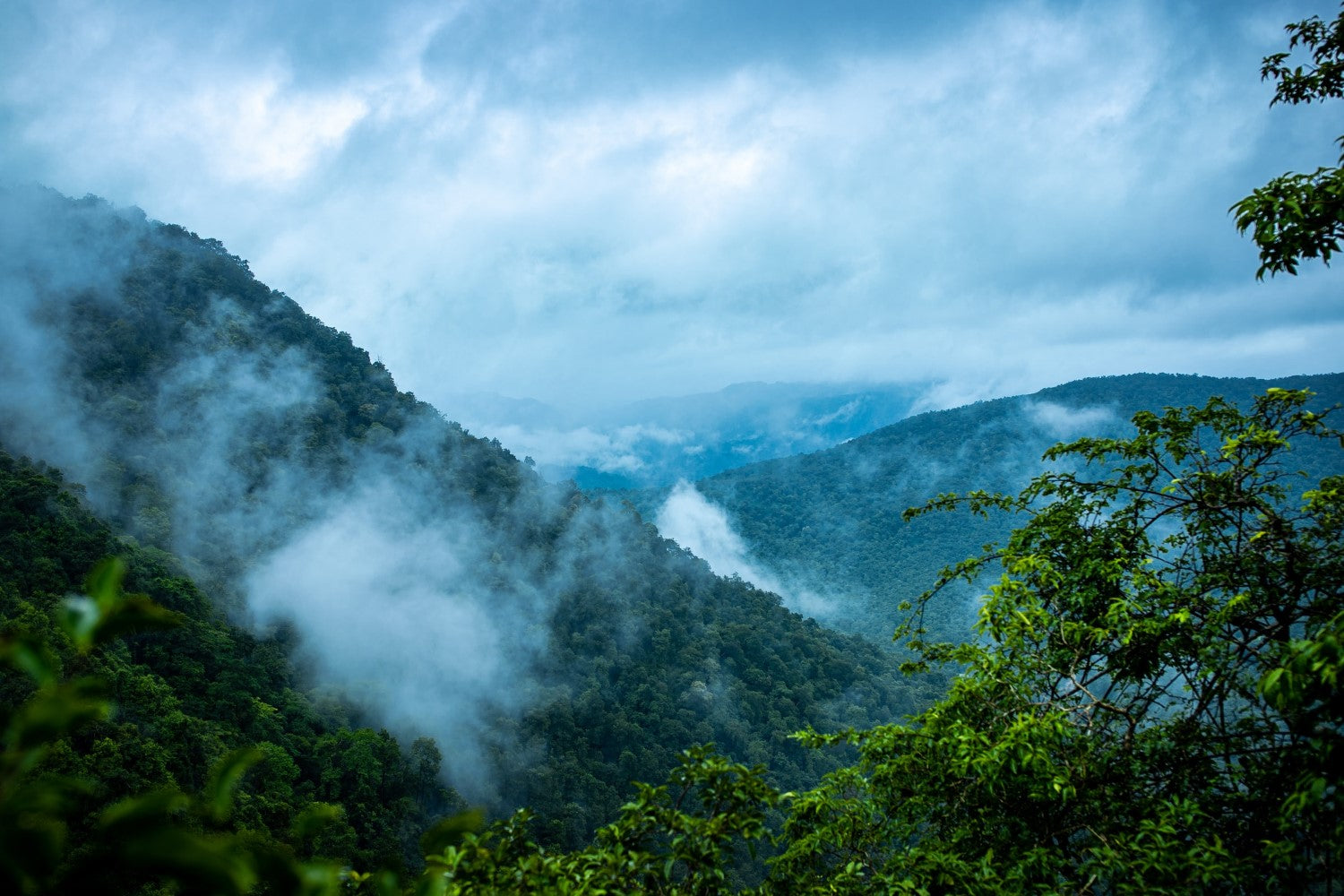 "It is surely our responsibility to do everything within our power to create a planet that provides a home not just for us, but for all life on Earth."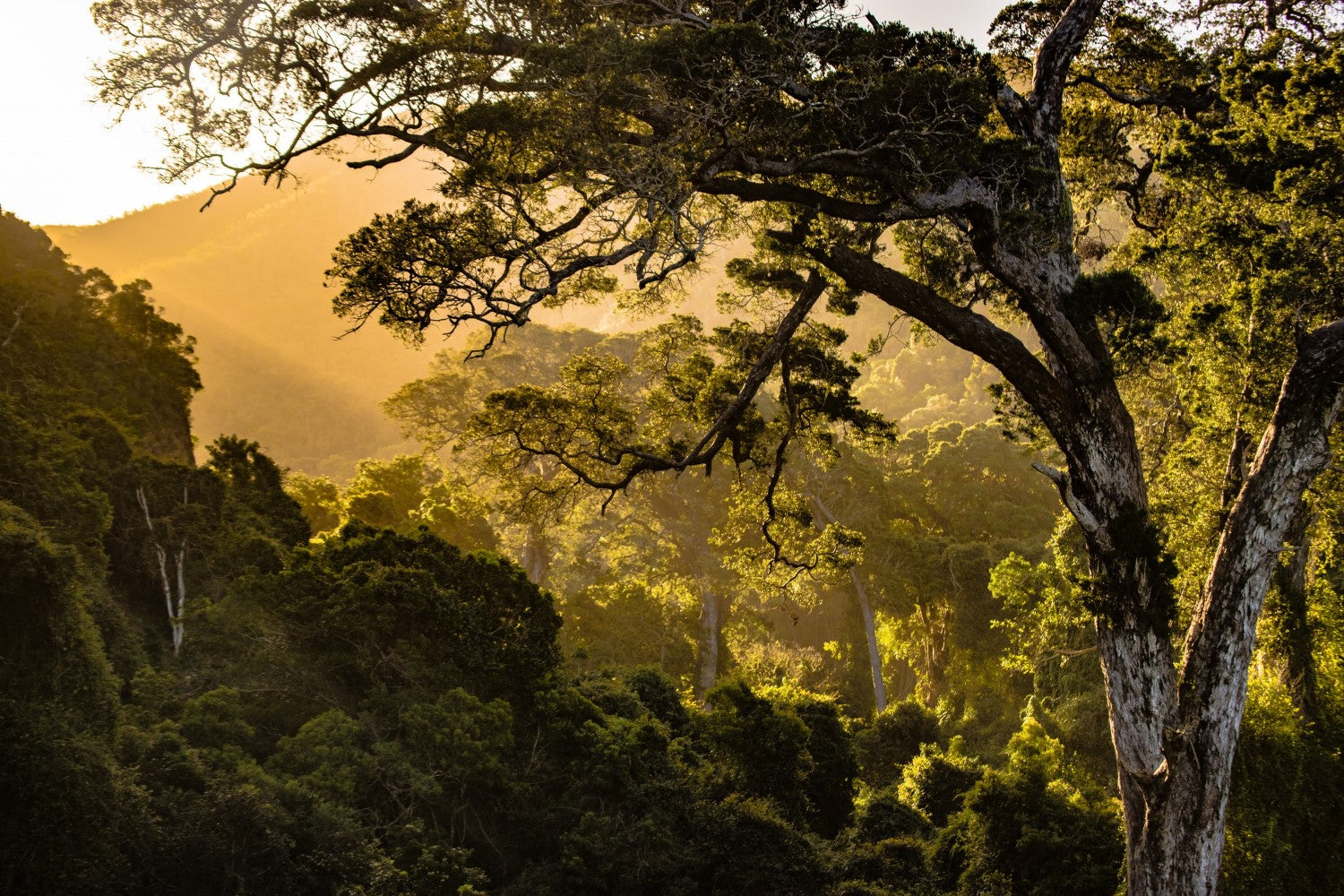 About One Tree Planted
One Tree Planted is a 501(c)(3) non-profit organization with a single goal in mind: reforest the world in order to combat climate change. Recognized internationally as one of the most impactful charities for reforestation, One Tree Planted has evolved to plant more than 40 million trees in over 43 countries since its foundation in 2014. With numerous reforestation and conservation projects, One Tree Planted has contributed to many of the UN's Sustainable Development Goals through helping to restore forests, creating jobs, supporting local communities and protecting biodiversity.
You can learn more about One Tree Planted here.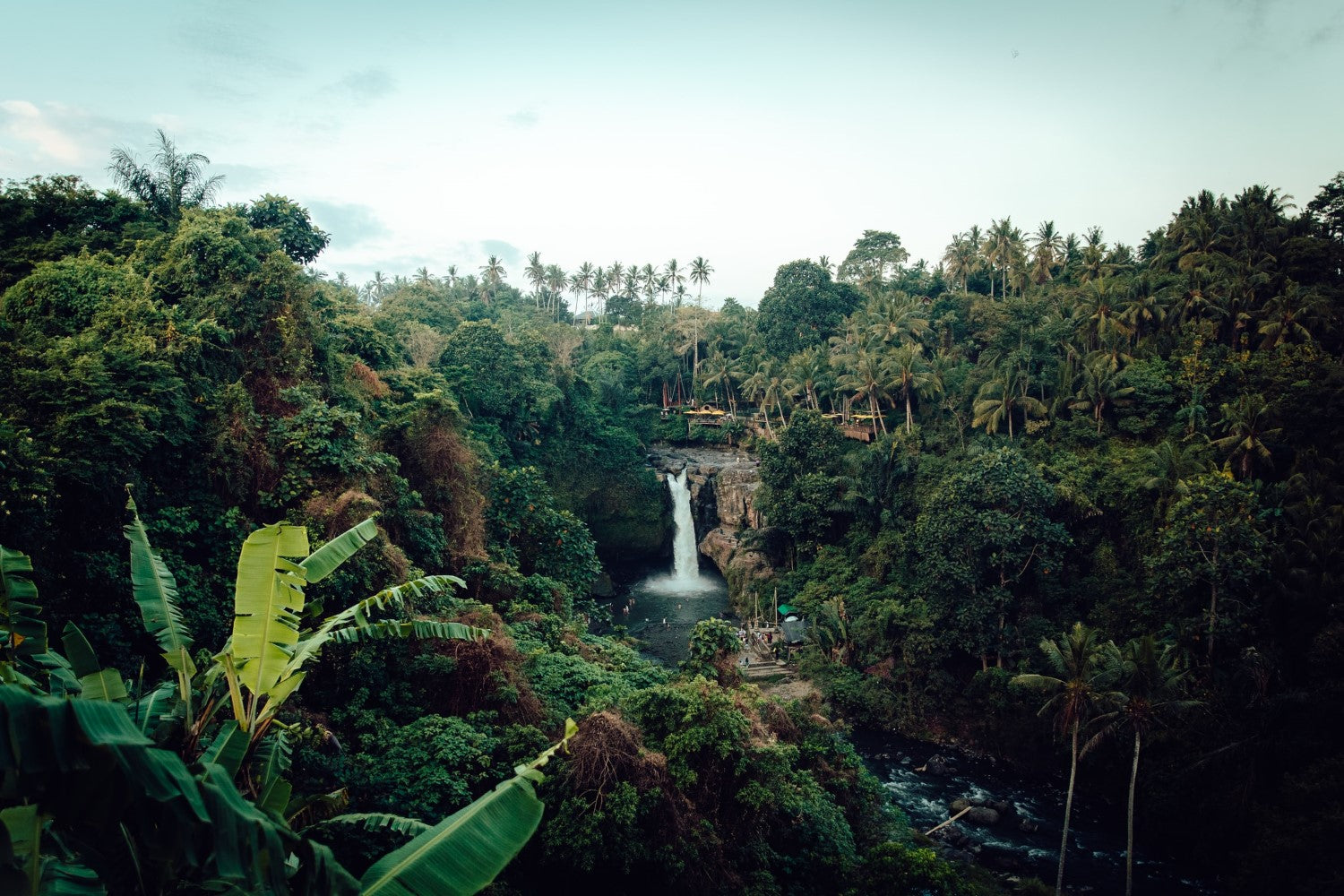 What we believe in
We are constantly working towards reducing our environmental impact as a business. We believe that with every little change, we can all contribute to a better tomorrow. That's why we have decided to partner with One Tree Planted, joining in ambition to make the world a more sustainable place.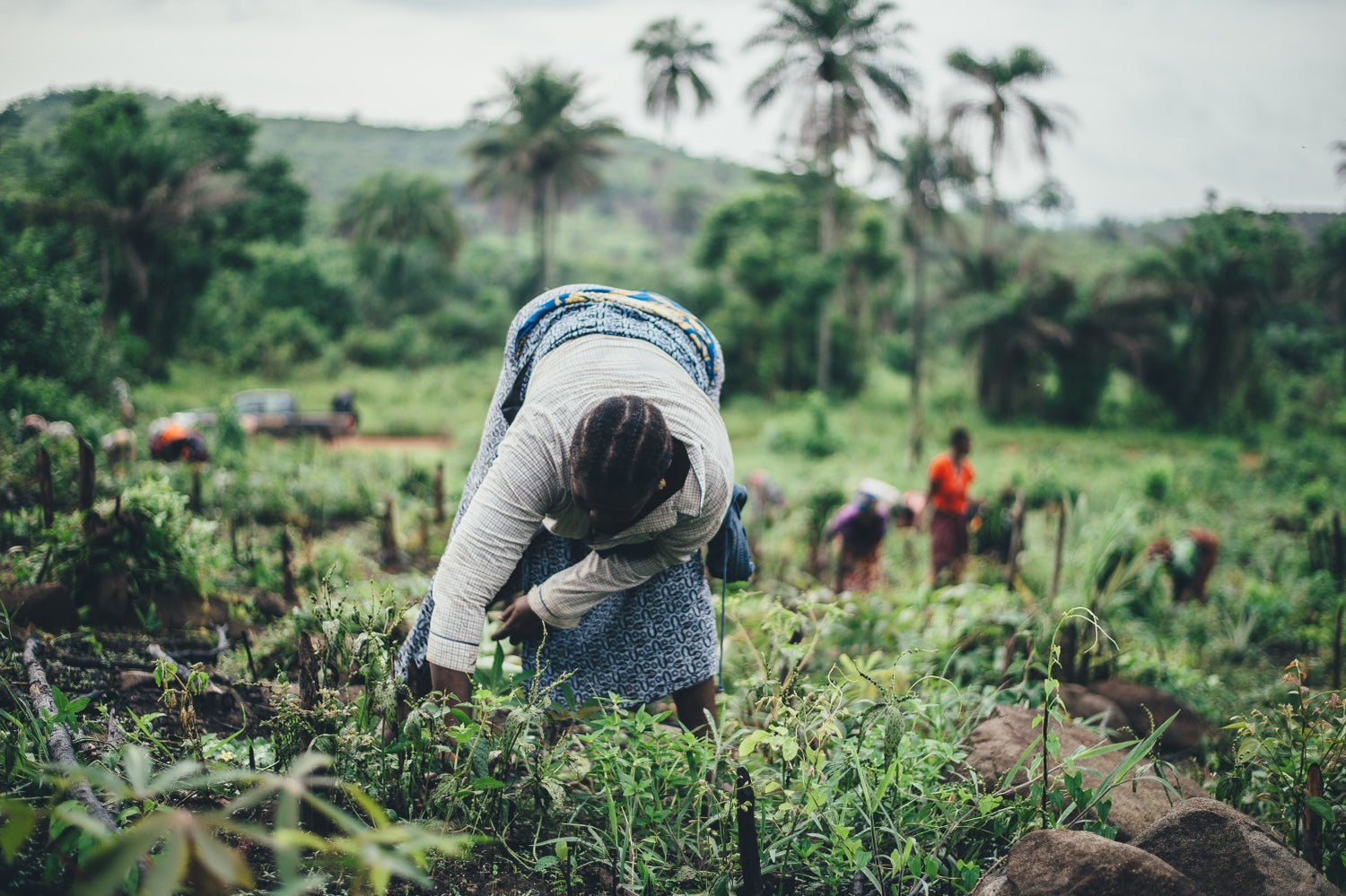 Our commitment
We believe that every single contribution matters. This is why we pledge to plant one tree after each order, as a means to support various reforestation projects. With each tree that we plant, we are taking a step towards fighting climate change by restoring lands and protecting wildlife, as well as improving the lives of local communities in economical, social, cultural and environmental ways. 
As FLÕWY's essence lies in empowering women in their lives, we have committed to support reforestation projects which also promote women's empowerment in different communities. These projects support education for girls and create employment opportunities for women farmers, as a means of empowering them to create better lives for themselves and their families.
You can learn more about our reforestation projects via the FLÕWY Forest map below.
Our Forest
Learn more about our projects by clicking on the tree icons below.
Rwanda - The Gishwati-Mukura Forests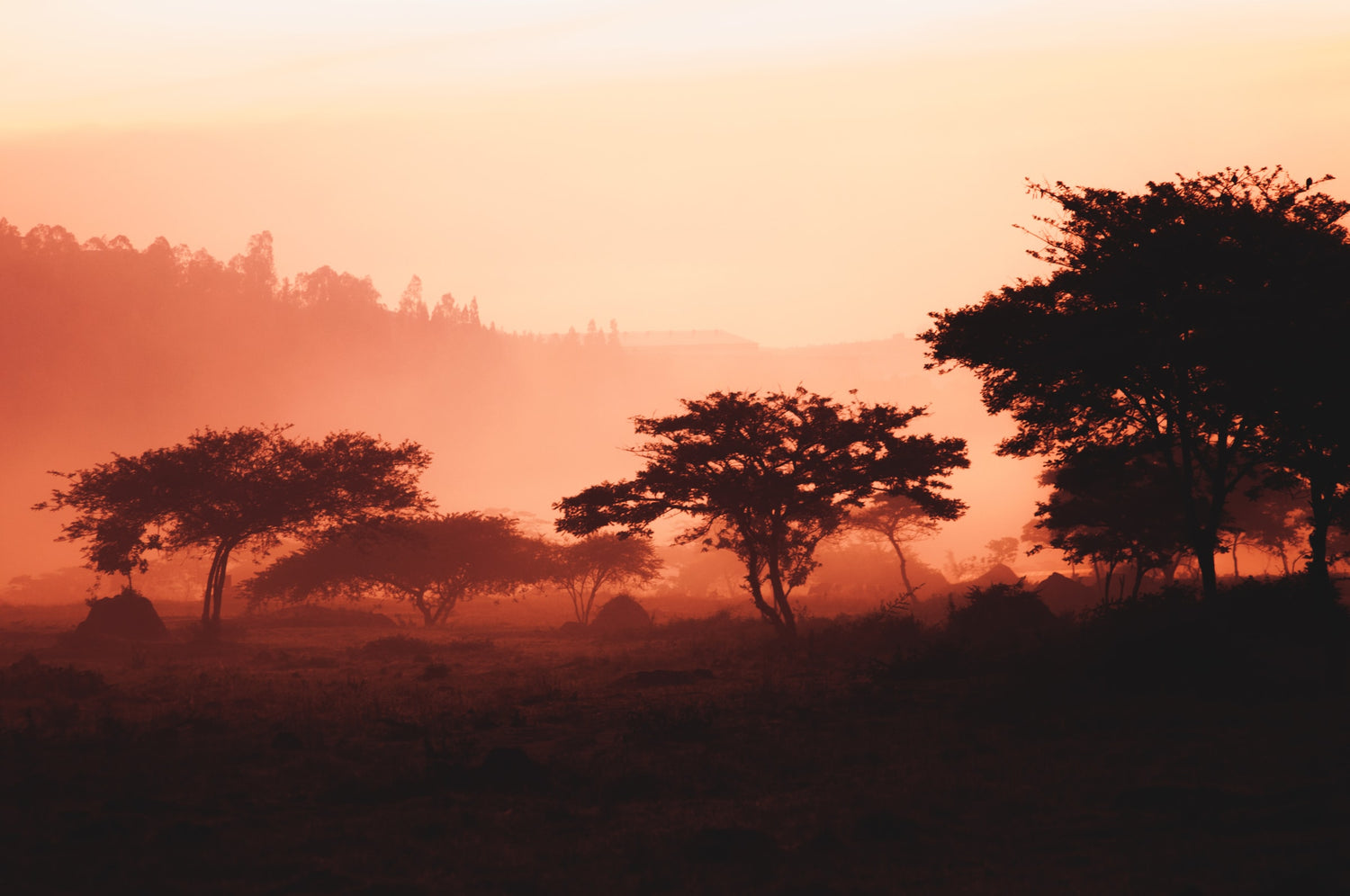 About the project
Due to illegal mining and the resettlement of households after the Rwandan genocide in 1994, the Gishwati-Mukura forests of Rwanda - which once covered 253,000 hectares and gave home to over 60 species of trees - is reduced to a mere 3,558 hectares today. The loss of forests has had severe environmental consequences: in addition to the tremendous loss of biodiversity, the region also experiences soil degradation, erosion and landslides, while the local communities struggle with reduced harvests, income and food insecurity as well.
This project supports a women's cooperative, led by female farmer Agnes Uwifashije to revive the forests of Mukura.
The impact we can make together
• Empower Women
Through planting trees, we empower women farmers to revive their land and improve their quality of life with a stable source of income. The project will also mentor and train 2,000 farmers on land restoration and sustainable agroforestry. 
• Provide Food Security
The planting of native and fruit trees will help add nutrients to soil while controlling run-off and erosion. When properly managed, these trees will provide the local farmers with firewood, climbing bean poles, and fodder for their animals. Through the planting of avocado, lemon and tree tomatoes, the project will also create food security for these communities..
• Protect The Animal Habitat
By preserving their natural habitats, we protect chimpanzees, mountain gorillas and other animals native to the Gishwati-Mukura forests.
The Amazon Rainforest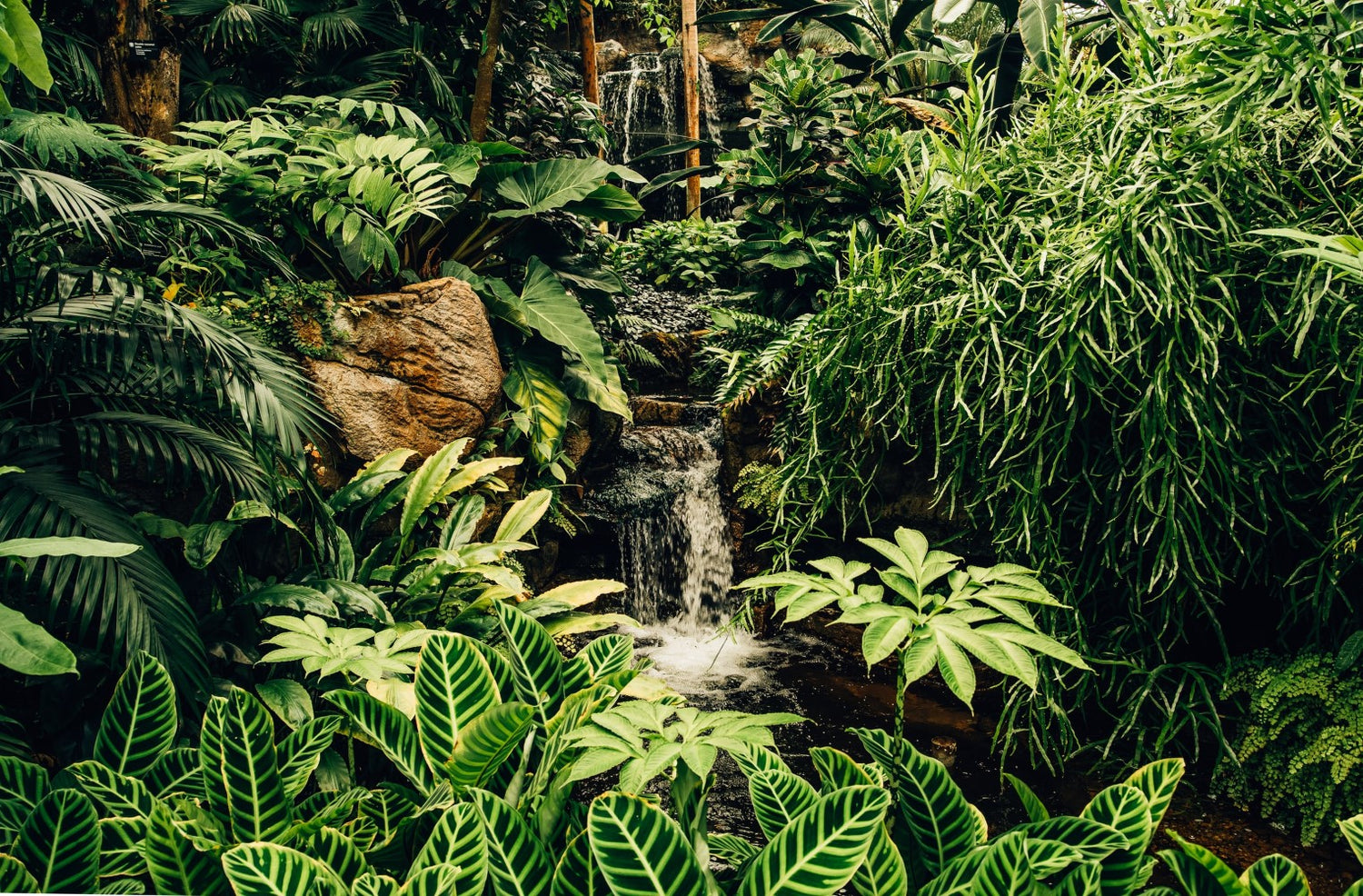 About the project
The Amazon Rainforest is the world's largest tropical rainforest: it spans across 9 countries and covers about 1.9 billion acres of rainforest, as well as more than 1,100 tributaries. It is home to almost 30% of plant and animal species on Earth, such as the Jaguar, Macaw, Amazon River Dolphin and Black Spider Monkey. The rainforest plays a critical role in the fight against climate change as it holds an estimated 90-140 billion metric tons of carbon. Unfortunately, due to forest fires, unsustainable logging and agriculture, it is increasingly at risk of deforestation and soil degradation.
This tree planting project will help protect the Amazon's biodiverse primary forests and restore degraded land, while also providing training for farmers in order to educate them on sustainable agroforestry practices.
The impact we can make together
• Empower Women
Through planting trees, we empower women farmers to have long-term income and therefore create better lives for themselves and their families. In addition, the project will provide training and technical assistance to the farmers on the sustainable agroforestry model.
• Restore Soil Health 
With the help of native tree plantation, we can restore nutrients to the soil and prevent further degradation. As part of the project, farmers will also establish sustainable agroforestry using shade-grown cocoa, native tree species and productive timber species.
• Protect The Animal Habitat 
The Amazon Rainforest is home to many rare species, including tapirs, spider monkeys, jaguars and caimans. The project will help preserve their natural habitat and thus, protect these species.
Columbia - The Choco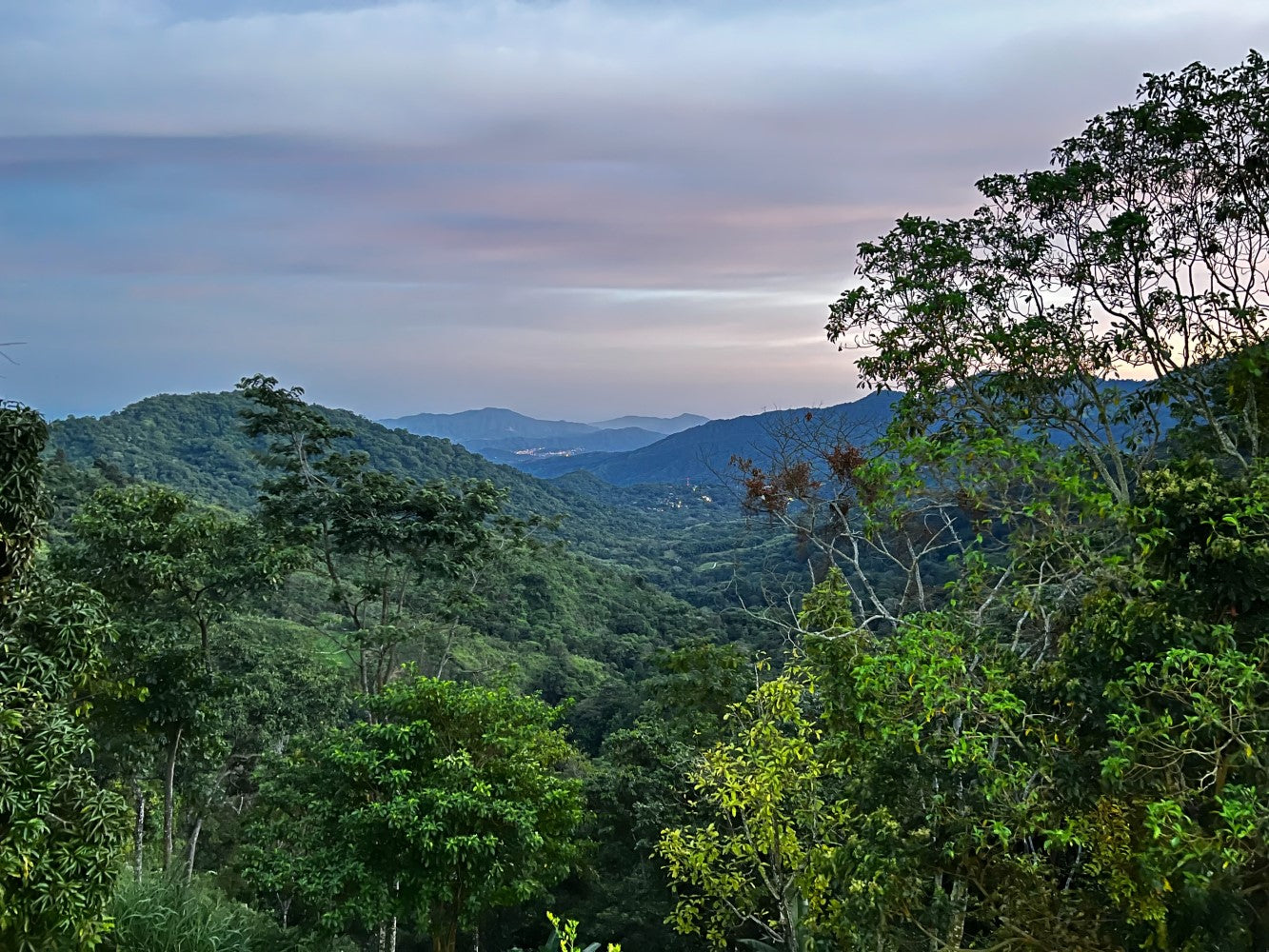 About the project
The Choco is one of the world's  most biodiverse areas, with more than 8,000 species of plants and 600 species of birds. Unfortunately, as a result of heavy mining and logging during the 2000s, the Choco suffered 60% of the total deforestation in Colombia.
This tree planting project will help restore 100 hectares of forest, while also strengthening economic development and gender equality in local communities. The location of the reforestation project is in the municipality of Tadó, in the department of the Chocó. It covers 5 village-areas, namely Tapon, Corcobado, Angostura, Playa de Oro and Tabor.
The impact we can make together
• Empower Women
The project will create a group of 50 women entrepreneurs in total and increase the household income for the 100 families participating in the project, by 20%. The project will also empower female farmers to feed their families and their communities through planting 10 edible fruit plant species and 10 medicinal plant species. In addition, the project will also provide education to the children and youth of these 100 families on sustainability and agroforestry-related topics.
• Fight Climate Change
Following the reforestation project, the forest will have absorbed 15,000 tons of carbon dioxide from the atmosphere, which will result in improved air quality. The improved soil quality and water quality of surrounding water shreds will prevent and reverse soil erosion and desertification.
• Restore Biodiversity
The project will help restore 100 hectares of tropical forest, protect over 2,000 species of plants and animals,  rebuild habitats for mammals, birds, and insects and reverse biodiversity loss.
Vietnam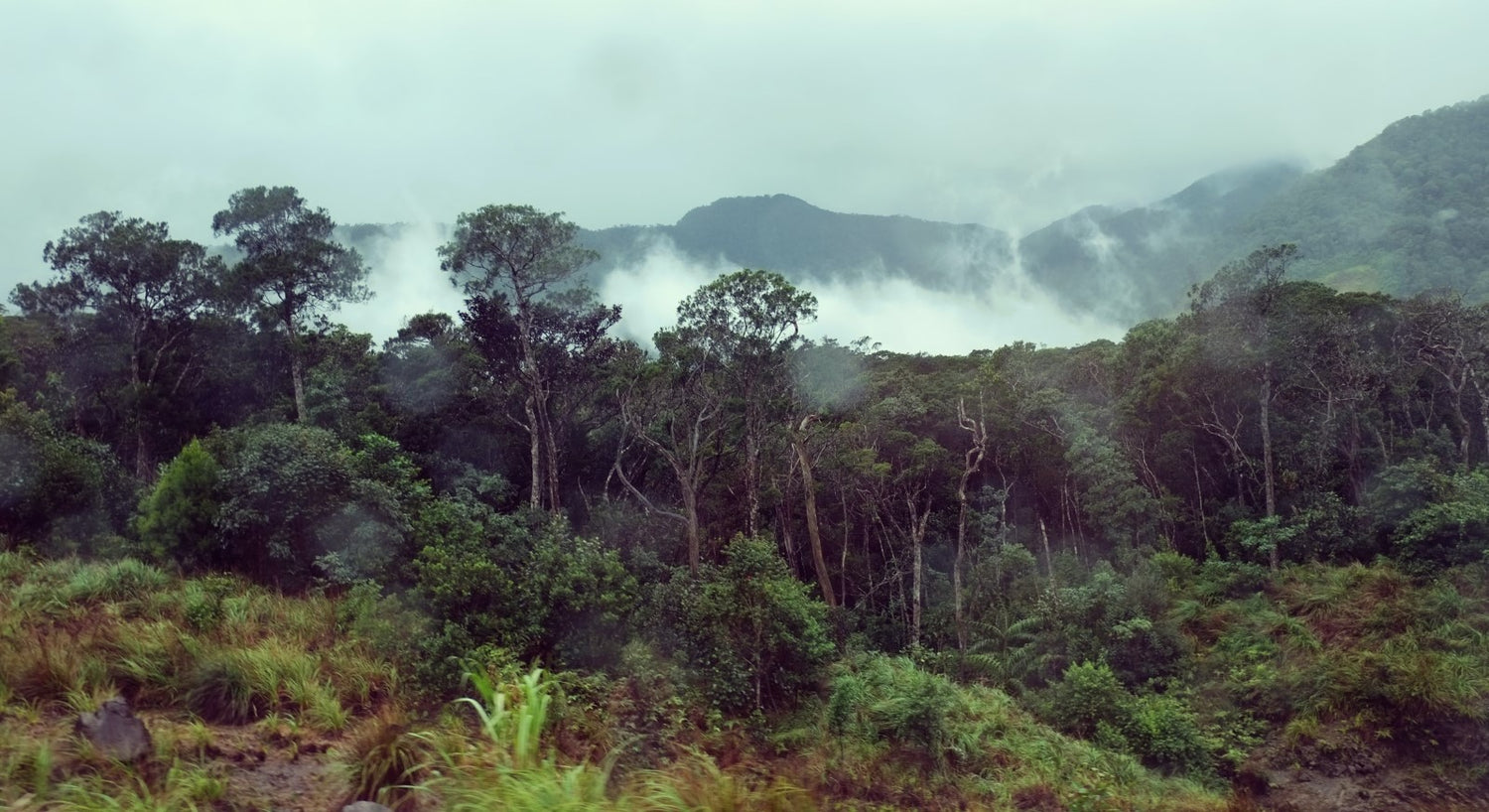 About the project
Vietnam's diverse forest landscapes encompass karst mountains, lowland plains and coastal mangroves. These diverse tropical ecosystems are home to over 1,500 known species of amphibians, birds, mammals and reptiles. Much of the local population also depends directly on forest products for their livelihood.
By the end of the Vietnam War in 1975, Vietnam unfortunately lost a large part of its forestry due to the war: its forest coverage was put down to 17% from more than 40% during the 1940s. The loss of forests was further compounded by a rapid economic recovery fuelled by widespread logging and agriculture. This has endangered many native species of plants and animals and increased the impact of natural disasters. Realizing this, the Vietnamese government has been working hard to bring back their country's forests ever since. Today, Vietnam's forest coverage is just over 40% and the new initiatives from the government are protecting and conserving more and more trees, as a way of combating the impacts of climate change.
This tree planting project will help restore Vietnam's forests, protect threatened species, regulate climate, provide economic stability for villagers and safeguard watersheds that serve local communities.
The impact we can make together
• Empower Women
Tree planting empowers women farmers in two villages by creating various job opportunities such as site clearance, planting, tending, monitoring and collecting the fruits of Son Tra trees. The project also educates them and their local communities about forest conservation.
• Fight against climate change
By restoring mangrove ecosystems, we can help to protect against sea-level rise and intensifying tropical storms. At the same time, planting native fruit trees and replenishing endangered timber species inland helps to bolster sustainable livelihoods through agroforestry, as well as reduce watersheds, erosions, pollution and greenhouse gas emissions.
• Protect Biodiversity
Vietnam is home to more than 1500 species of mammals, amphibians, birds, and reptiles. Of these species, some 8% are endemic and another 8% are endangered. By planting trees, we can ensure that the habitats of these animals are protected.
The Philippines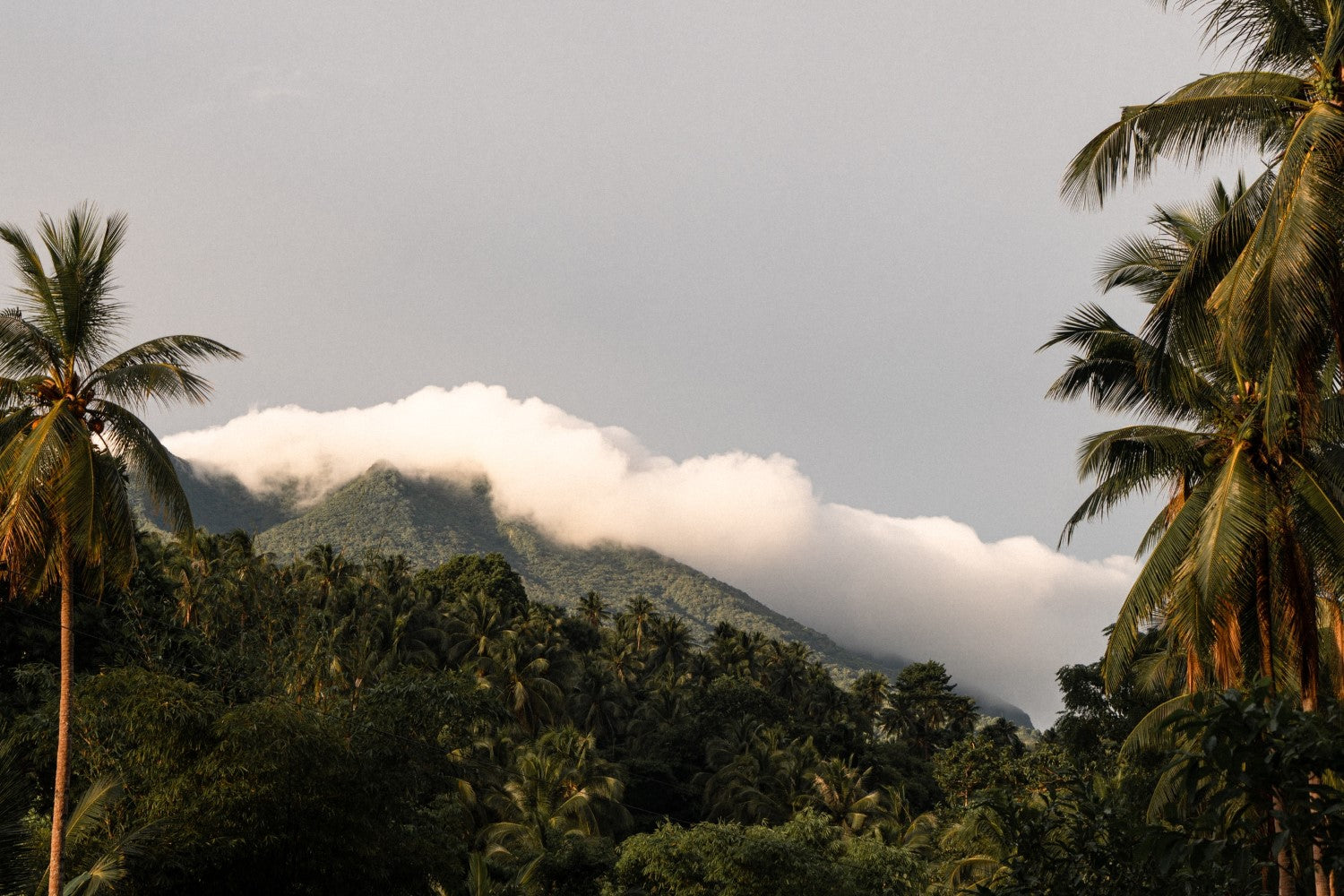 About the project
The Philippines have traditionally supported some of the most spectacular primary rainforests in Southeast Asia.  In addition to tropical rainforests, unique bamboo and mangrove ecosystems also exist across the archipelago. Due to the diversity of habitats in the Philippines, it is considered as one of the world's seventeen "megadiverse countries". Endangered wildlife such as the Philippine Eagle and Philippine Tarsier, as well as almost half of the country's 1,196 known species of amphibians, birds and mammals are endemic and found nowhere else. Unfortunately, tropical forests in the Philippines have been hit particularly hard by logging and resource extraction - only 6% of the country is now covered in rainforest.
This tree planting project will help restore the Philippines' spectacular forests, protect the island's biodiversity and develop sustainable livelihood options for local communities.
The impact we can make together
• Empower women
Tree planting and agroforestry help local communities and indigenous groups to support sustainable livelihoods. Furthermore, jobs in tree nurseries empower local women and improve gender equality.
• Restore Biodiversity
First, the project will help to restore deforested land into rainforest in the Mount Matutum Protected Area - an important watershed and a haven for endangered wildlife. Secondly, with the planting of giant bamboo forests in Mindanao, we can help to foster sustainable bamboo agroforestry and trap a significant amount of carbon in the atmosphere. Thirdly, the planting of mangrove trees and the restoration of mangrove ecosystems will protect coral reefs and countless other species.
• Protect Endangered Wildlife
The project helps to protect the habitat of endangered species such as the Philippine Eagle, Philippine Tarsier, Luzon Bleeding-heart Dove and thousands of others, which are found nowhere else on Earth.