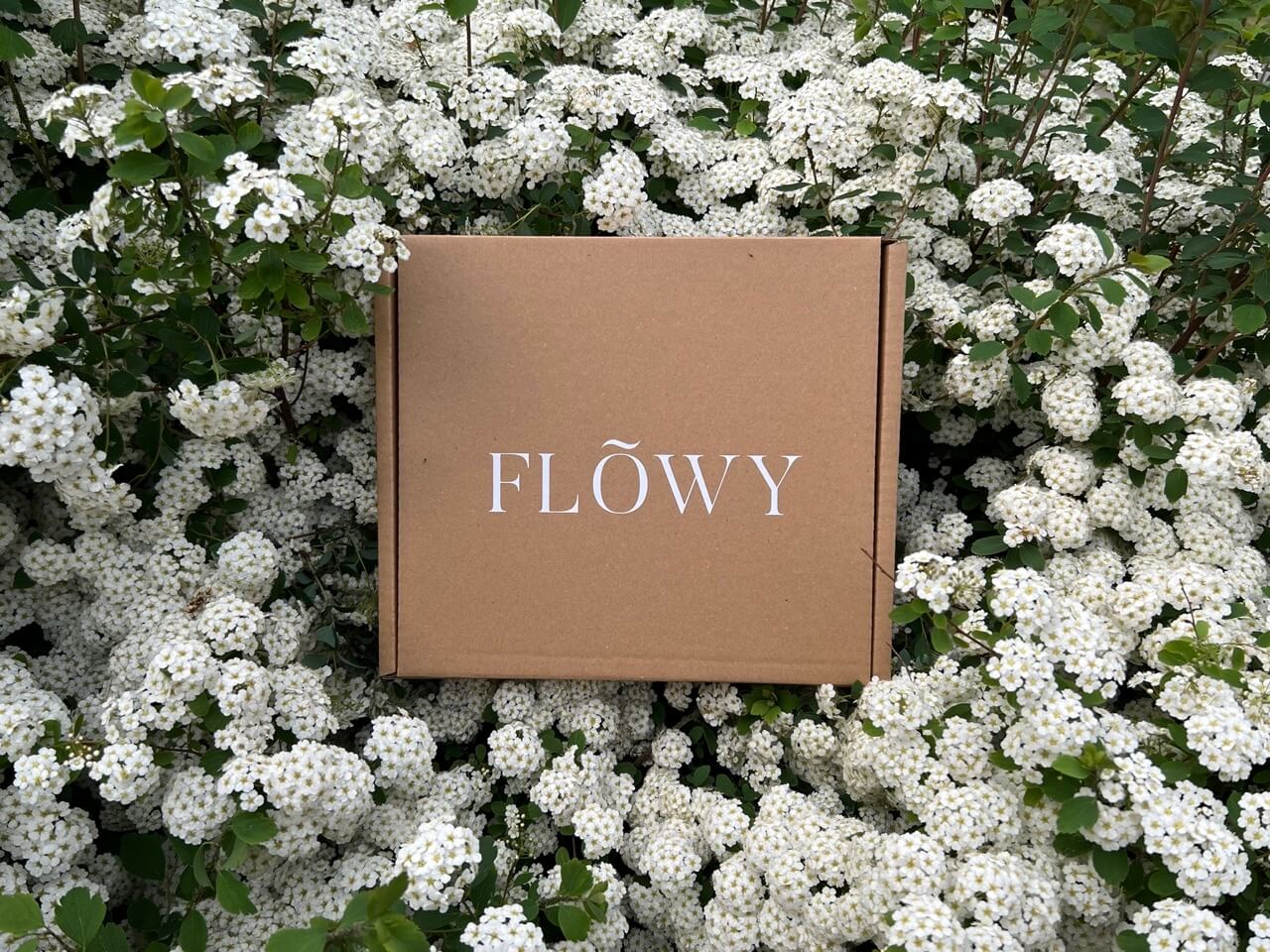 AT FLÕWY, we believe that packaging is a quintessential part of any product. For us, this means that making sustainable garments will always go hand in hand with providing 100% eco-friendly packaging. 
Sustainable Packaging
In line with our commitment to pave the way to a more sustainable future, we seek to ensure that we only use packaging which reduces our environmental impact and ecological footprint. For this reason, we designed all elements of our packaging to be eco-friendly and plastic-free.
We only use FSC-certified and recycled materials for our packaging.
FSC stands for Forest Stewardship Council®, an international non-profit organization that supervises and promotes sustainable forest management around the world. The organization has set a foundation for responsible forest management and certifies forest products which meet these criteria. The bestowed certifications guarantee that FSC-certified forest products come from responsibly-managed forests and have been sourced in an environmentally-friendly and socially-responsible way.
Besides FSC-certified materials, we also use recycled paper for our packaging. Recycling paper helps to use less energy and water, and reduce greenhouse gas emissions in comparison with the manufacturing of non-recycled paper. With each ton of recycled paper, we are also able to save 17 trees and 3 cubic yards of landfill space.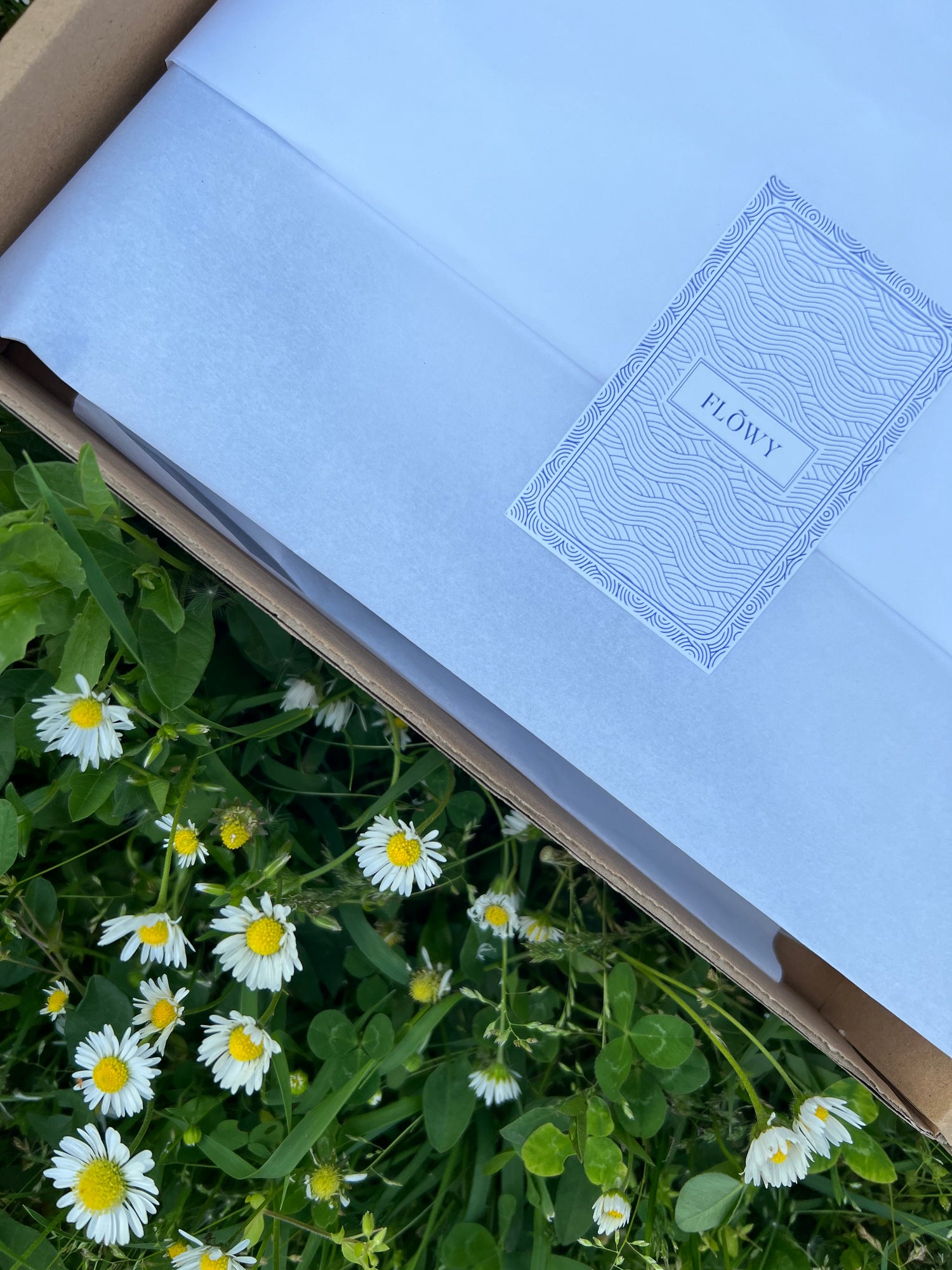 Our FLÕWY stickers and tape are eco-friendly.
We designed our stickers and tape to be kind to the environment. Unlike regular stickers and tape, all FLÕWY stickers and tape are 100% eco-friendly. Our stickers are made from FSC-certified materials, while our tape is made from a special kraft paper. Both are free from PVC and are made with a special water-based adhesive, making them 100% recyclable.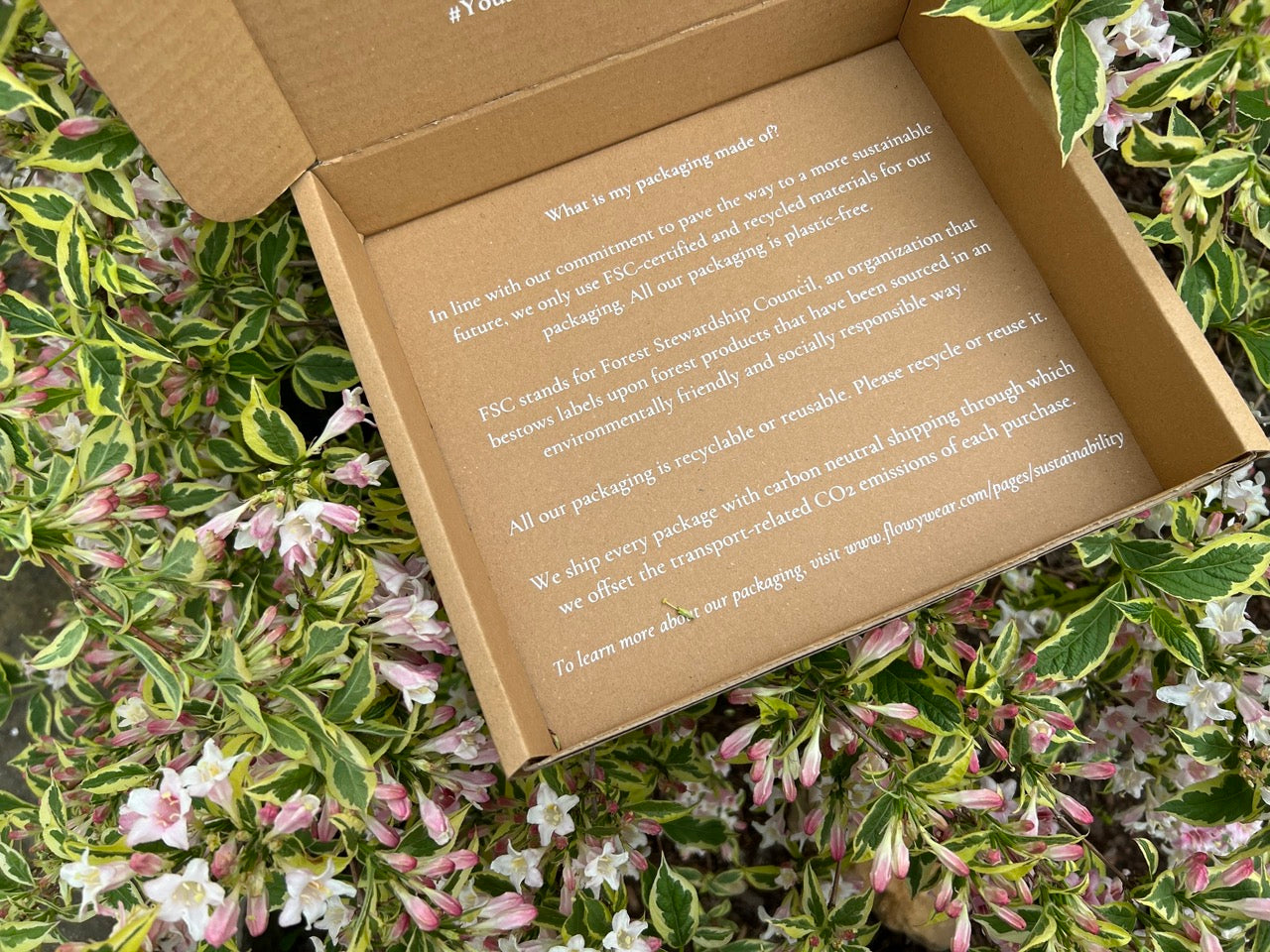 All our packaging is recyclable and reusable.
When you no longer need it, recycling your packaging will ensure the conservation of natural resources, reduction of the need for landfill space, as well as the decrease of pollution and greenhouse gas emissions.
Our packaging is 100% recyclable and reusable.  Please recycle or reuse it.